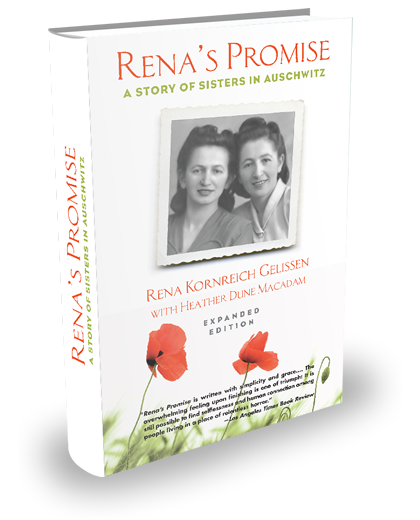 Rena and Danka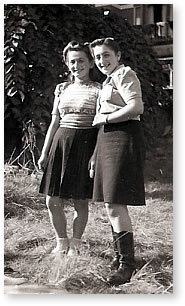 Rena was the most amazing woman I have ever met, and like so many others, she changed my life. Here you will find photos of our book tours, and of Rena and Danka's families, which I have become a part of over the years. This part of the website is not only a tribute to the sisters but to their children and grandchildren, who carry on the Kornreich tradition of inviting everyone into their homes and their hearts.
I think Rena put it best when asked how she felt about her captors: "I only have so much room in my heart, so I don't hate, and I don't like, but if one of them was on the road and hurt I would stop and help because if I didn't I wouldn't be better than they are."
Danka had another way of putting it. She never forgot to admire nature and see how beautiful the world is and said, "after you survive three years in the camps, you never take anything for granted again." That is her lesson to us. She never had bitterness in her voice when she spoke of her years in the camps, only sadness for the loss of her family. In fact, when Danka and her husband, Eli (also a survivor) saw their grandchildren attending Hebrew school they found their answer to Hitler's genocide.
Rena and Danka loved the world around them despite all that they went through--or perhaps because of it. And I think you will agree with me that Mama would be proud.
Shalom, Heather Dune Macadam, co-author of Rena's Promise